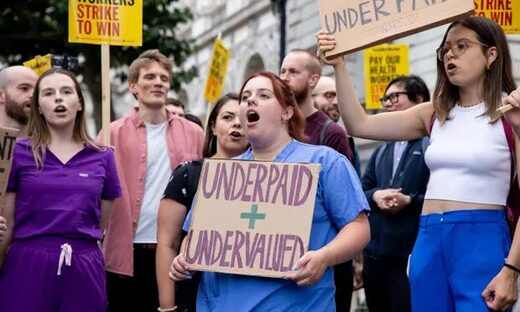 Nurses across the UK will go on strike for the first time over two days in the fortnight before Christmas after ministers rejected their pleas for formal talks over NHS pay.
The Royal College of Nursing (RCN) said its members would stage national strikes -
the first in its 106-year history
- on 15 and 20 December. Senior sources said the industrial action was expected to last for 12 hours on both days - most likely between 8am and 8pm.
The unprecedented national industrial action will seriously disrupt care and
is likely to be the first in a series of strikes over the winter and into the spring by other NHS staff, including junior doctors and ambulance workers
.