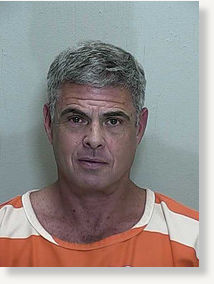 The former treasurer of Taylor, Bean & Whitaker Mortgage Corp., once the 12th largest mortgage lender in the U.S., admitted helping run a $1.9 billion fraud scheme that targeted the government's Troubled Asset Relief Program and contributed to the failure of Colonial Bank.
Desiree Brown, 45, pleaded guilty in federal court in Alexandria, Virginia, to conspiring to commit wire fraud, securities fraud and bank fraud, and agreed to cooperate with prosecutors bringing Lee Farkas, former chairman of Taylor, Bean, to trial on April 4. Brown also settled civil charges with the Securities and Exchange Commission, the SEC said.
Until today, Farkas, 58, was the only person charged in what the government said was a massive scheme to deceive financial firms and TARP by covering up shortfalls at Taylor, Bean, once the largest non-depository mortgage lender in the U.S., according to the SEC's statement on the case. Farkas was indicted on 16 counts in June and faces the possibility of spending the rest of his life in prison, according to a Justice Department statement.
"Were there other people besides Mr. Farkas who were involved in this scheme," U.S. District Judge Leonie M. Brinkema asked Brown at the plea hearing?
"Yes ma'am," Brown answered.
Brown, of Hernando, Florida, faces a maximum penalty of 30 years in prison, a $250,000 fine and an order to pay restitution to more than 250 victims. Brown, who is to be sentenced on June 10, was released on a $50,000 unsecured bond.