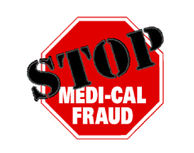 An investigating committee in Japan has concluded that a Japanese anesthesiologist, Yoshitaka Fujii, fabricated a whopping 172 papers over the past 19 years. Among other problems, the panel, set up by the Japanese Society of Anesthesiologists, could find no records of patients and no evidence medication was ever administered.
"It is as if someone sat at a desk and wrote a novel about a research idea," the committee wrote in a 29 June summary report posted in Japanese on the society's
Web site.
The fabrications could produce a record number of retractions by a single author if the journals, as seems likely, decide to retract the papers.
Science
Insider was unable to reach Fujii, who had asked the society not to provide the media with his contact information.
Fujii's findings have been under a cloud since 8 March when an
analysis
in the journal
Anaesthesia
raised questions about his data. On 9 April, 23 journal editors publicly
asked
seven Japanese institutions named in the papers to investigate. The anesthesiology society took on the task because "it would have been difficult for any one institution to clarify what happened," says Koji Sumikawa, an anesthesiologist at Nagasaki University who headed the investigation.
The panel focused on 212 of 249 known Fujii papers. It tried to review the raw data, laboratory notebooks, and records on the patients or animal subjects involved. Committee members also interviewed relevant people.
Among the 172 papers judged bogus, the report claims that 126 studies of randomized, double-blind, controlled trials "were totally fabricated." The committee identified only three valid papers. For another 37 papers, the panel could not conclusively determine if there had been fabrication.