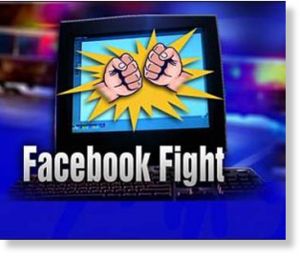 In St. Louis, an unnamed mom posted a video (below) to Facebook that is causing outrage, and Missouri's Department of Social Services may be investigating it.
The video shows a fight between two small children, with the mother of one of the kids egging them on: "Got some action! Got some action! Y'all better ball up some fists!"
The video was posted to Facebook on Sunday, then an acquaintance of the mother in question alerted FOX 2 in St. Louis.
The friend of the mom asked not be identified, but said: "It's just sickening and I feel like there should be some kind of criminal action taken. I couldn't even watch the whole video. I had to stop it and look again. It was sad."