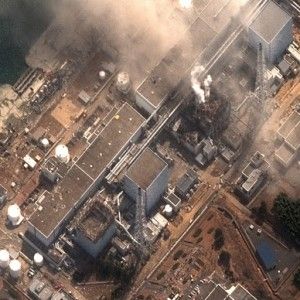 What in the world is going on over in Japan? The Japan nuclear crisis seems to get worse with each passing day. Right now environmental activists all over the world are beginning to have grave concerns about the lasting damage to the environment that is going to be caused by all of this radiation. Sadly, this crisis has already become worse than Chernobyl. Chernobyl was a nightmare, but it only burned for 10 days. The authorities in Japan are telling us that the nuclear crisis at Fukushima could go on for "weeks" or "months". There is no telling just how many millions of people will have serious health problems as a result of all this. Meanwhile, many environmentalists are seriously proposing that we should build more nuclear plants as a way to "save the environment". It is as if people simply cannot learn.
Now the Japanese authorities are telling us that
11,500 tons
of "moderately radioactive" water is going to be purposely released into the Pacific Ocean.
Are they nuts?
Have they completely lost their minds?