Some of the biggest men in the United States are afraid of something. They know there is a power somewhere, so organised, so subtle, so watchful, so interlocked, so complete, so pervasive that they had better not speak above their breath when they speak in condemnation of it. - President Woodrow Wilson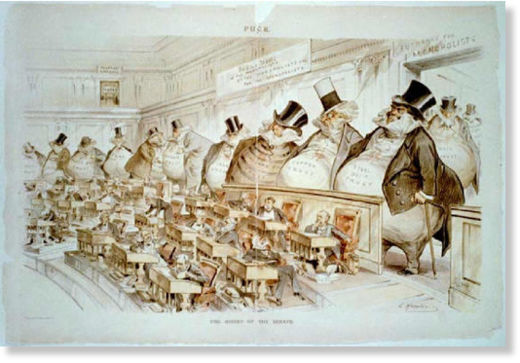 The "Occupy" protests and other demonstrations across the US and Europe are reported as being "anti-capitalist", "anti-banker", "anti-EU" or simply "anti-government".
But these labels will just not do.
The oligarchs who bring us our successive financial crises and wars will be getting rid of capitalism pretty soon.
Unfortunately they have no intention of disappearing with it.
We know that the entire financial system is going to collapse in fairly short order.
It must.