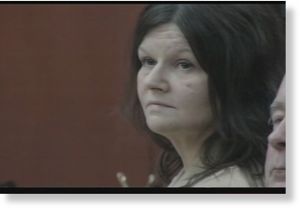 A Florida woman was convicted of trying to murder her husband by setting the couple's bedroom on fire while he napped, in one of two suspected attempts to kill him, authorities said on Saturday.
Kimberly Boone, 46, who investigators believe tried twice over four months to kill Robert Boone for his life insurance money, was convicted of attempted murder and arson, a spokesman for the Seminole County Jail booking center said. She is scheduled to be sentenced on December 5. A jury deliberated four hours on Friday before issuing the verdict.
Prosecutors said Kimberly Boone, a college financial aid manager from Winter Springs, Florida, set the couple's bedroom on fire in December 2008 while Robert Boone slept. She drugged her husband with the anti-anxiety medication Xanax, making it harder for him to escape the fire, they said.
Investigators found search records on her laptop for information on making someone violently ill, poisoning, making a house explode, overdosing on Xanax, and how fire marshals determine the cause of a fire, according to the arrest affidavit.