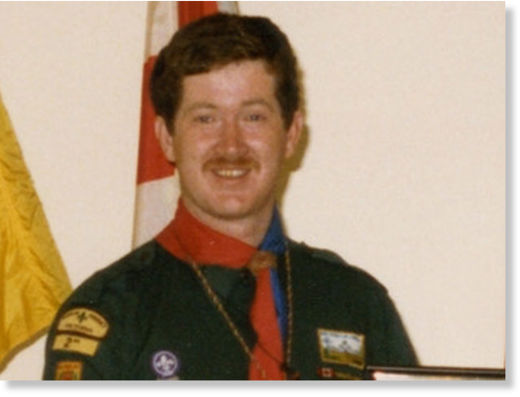 A Scout leader, later convicted of numerous sexual assaults against children, was shuffled from a Scout group in central Victoria to a Sea Scout group in Cordova Bay, - about 10 kilometres across town - after regional Scout Canada leaders decided suspicions of abuse were not hard enough evidence to go to police.
Richard (Rick) Turley, 58, who was involved with Scouts in California and in Victoria through the 1970s and '80s and who spent years preying on victims in Victoria and other Vancouver Island communities, is a focal point of a widespread investigation by the CBC's
The Fifth Estate
and
Los Angeles Times
.
The investigation into Scouts in both Canada and the United State claims the organizations kept confidential lists of pedophiles.
In the 1980s, when Turley started volunteering with the 2nd Douglas Scout Group in Victoria, which met at Craigflower elementary school and included boys from the Gorge, View Royal, Burnside and Tillicum areas, had already had been convicted in the U.S. of kidnapping a boy he met through Scouts and served time in a state hospital as a "mentally disordered sex offender."