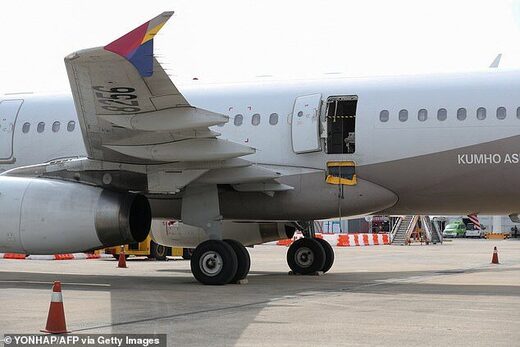 A man who opened an emergency exit door while a plane was hundreds of feet above the ground told police he did it because he felt 'suffocated'.
Horrifying video
shows passengers gripping on to their seats as the wind billowed into the aircraft
as it descended towards the South Korean city of Daegu on Friday.
Children began shaking with fear and crying when the door of the Asiana Airlines plane opened suddenly, witnesses said.
Some 12 passengers were so terrified that they were sent to hospital with breathing difficulties once the plane landed
safely at Daego airport at 12.40pm local time with the door still open.