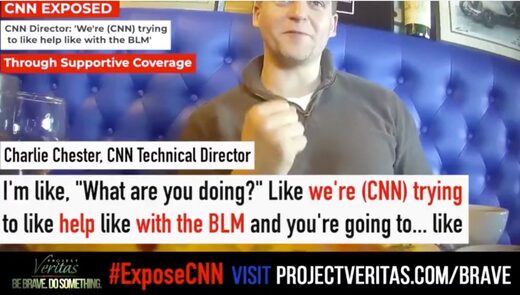 CNN technical director Charles Chester was caught on camera by
Project Veritas
stating that CNN tailors its reporting to support the Black Lives Matter movement.
"I was trying to do some research on like the Asian hate, like the people are getting attacked and whatnot. A bunch of black men that have been attacking Asians," Chester said. "I'm like 'what are you doing?' Like we're trying to like help like with the BLM."
Chester stated that reporting on crimes against Asians committed by black people is not good for optics, as it would upset people on the far-left.