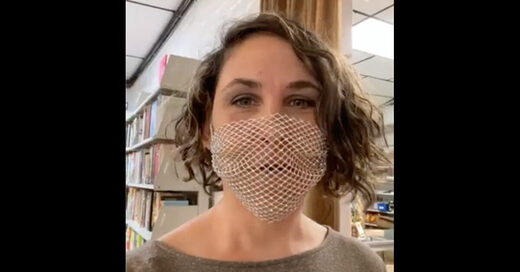 An accused U.S. Capitol rioter known online as "Bullhorn Lady" has been ordered to explain why her pre-trial release shouldn't be revoked after Law&Crime reported that she appeared to have been recorded in a bookstore wearing a mask with holes in it — in possible violation of court-ordered conditions for staying out of jail.
As Law&Crime
discussed
at length on April 9, a since-deleted video posted at the end of March on the
Facebook page
of
Mr. Bookman's
— a used book store in Western Pennsylvania — showed an individual who appeared to be
Rachel Powell
wearing a mesh mask. The problem was that Powell, as a unique condition of her pretrial release, was ordered by Chief U.S. District Judge
Beryl A. Howell
to "wear a mask whenever she leaves her residence."