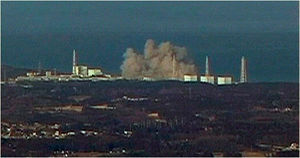 If we could rely on the Japanese and American governments to inform us of any danger, we wouldn't have to be so vigilant.
But given the American government's cover up of the severity of the
BP oil disaster, the health risk to New Yorkers after 9/11, and numerous other health issues
, we will have to educate and empower ourselves.
As ABC News
notes
, experts says that Japan has a long history of nuclear cover-ups.