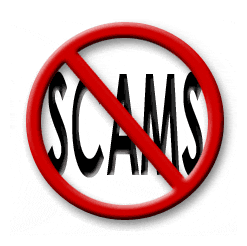 It's no surprise that there are horrible people in this world who will try to take advantage of peoples' desire to do something, anything, positive in the wake of a tragic event. Sadly, the shooting deaths of 20 children and six adults at Sandy Hook Elementary is no exception to that rule.
As with many tragedies, scammers immediately come wriggling out of the muck. According to
NotB4coffee.com
, within hours of the police releasing the names of the Sandy Hook victims, fake Facebook pages were set up in the names of each child. Some of these are asking for people to make donations, though most are not legitimate.
There are also numerous pages that appear to be set up with the purpose of memorializing the victims through photos and "Like"-worthy quotes, but it's possible that the people running some of these pages are simply doing this to flip the pages for a profit.
Technorati's Shea Wong explains
why all those "Likes," Re-Tweets, and shares could add up to cash for underhanded marketers:
Every time you like and share one of these images, the algorithm in the social media platform you are using assigns that image a level of importance - the more people who like and share, the higher importance that image has. That explains why sometimes you see the same image three or four times on your news feed.

When people 'like' the page that created the meme (usually a name like "All The Newtown Babies Are Now Angels"), that page also rises through the algorithm rankings. The creator of the page then sells the page wholesale to the highest bidder in online marketer forums. The name of the page is changed (usually to a cheap product page) and your Facebook feed gets flooded with sales spam.