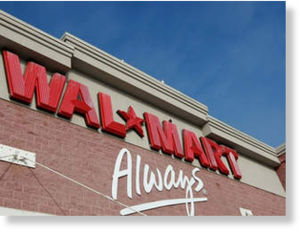 Dinwiddie - An employee of a Wal-Mart Stores Inc. distribution center in Virginia shot and wounded his manager Wednesday, then killed himself as deputies approached him, authorities said.
Dinwiddie County Sheriff D.T. Adams said deputies who were summoned to the center along rural U.S. 460 shortly after noon encountered a 32-year-old man standing outside the entrance. When deputies approached, he shot at them with a handgun, then fatally shot himself in the chest.
Witnesses said the man went to lunch at 11 a.m., walked to the back of the center and shot his 40-year-old manager in the shipping department in the leg, Adams said. She sustained non-life-threatening injuries and was taken to a hospital.
The motive for the shooting wasn't immediately known, and Adams said there was no evident dispute between the shooter and the wounded woman. The man had worked at the center for nine years, the woman 18 years.