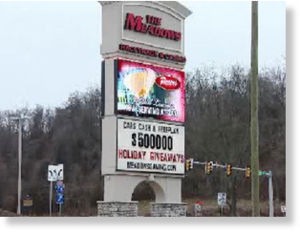 Pittsburgh - The former Rankin Police chief died Friday after an apparent heart attack, while in police custody following an altercation with his estranged wife and her male companion.
The altercation started Friday around 11:30 p.m. at the Meadows Racetrack in Washington County.
Police say former Rankin Police Chief Darryl Briston was at the racetrack when he saw his estranged wife with another man at the Meadows' casino.
Briston approached them and punched the man in the face, according to the police report.
Casino security then intervened and requested backup from the State Police Gaming Enforcement Office and North Strabane Police.
Briston then ran away and made it at least one-quarter mile before police caught up with him and took him into custody.
Police say Briston resisted their attempts to restrain him and would not follow commands to place his hands behind his back, and was warned that he would be tased if he didn't comply.