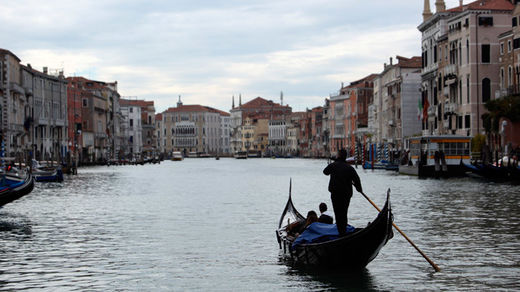 As Crimeans make their way to the polls this Sunday, another region further in the heart of Europe is also deciding its fate in a referendum: the Italian region of Veneto, which is voting on whether to break with Rome.
The independence movement insists the industrial northern region's wealth is being drained by Rome's mismanagement of the financial crisis.
Following in the footsteps of Scotland and Catalonia, Venice - the capital of the Italian region of Veneto - will be holding a referendum to form an independent republic. About 3.8 million people in the region are eligible to vote in the referendum, which runs through Friday.
Leaders of the independence movement say they are not going to wait for Rome's approval, and if the population votes in favor they will begin the separation process. The latest polls carried out by the independence movement show that over 60 percent of the population is in favor of becoming independent.