France's education minister has sparked uproar by proposing to to cut summer holidays from eight to six weeks to prevent the country's children falling further behind in international league tables.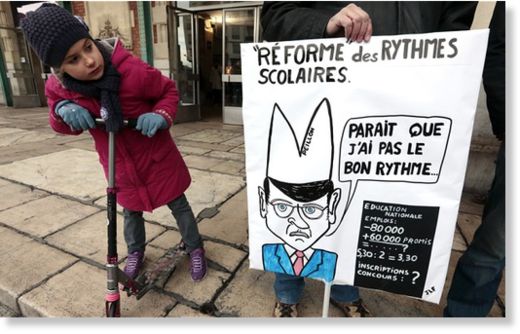 Paris - Reforming "le mammout" (mammoth) as France's huge, unwieldy, state education sector, is known, has been the bane of both Left and Right governments, with militant teachers' unions notoriously prepared to go on strike over even modest timetable changes.
Industrial action was matter of course last month when Vincent Peillon, education minister in President François Hollande's socialist government, announced he wanted to end the four-day week in primary schools to include a half day on Wednesday, which is currently totally off.
Now, he has further inflamed the teaching profession by announcing his intention to lop two weeks off France's long summer holidays.
French pupils currently spend among the longest daily number of hours in class in the world, while the number of days spent in school is among the lowest in all countries of the Organisation for Economic Co-operation and Development.