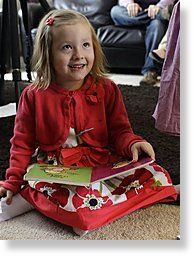 Fountain, Colorado - At first, Jeremy and Kathryn Mathis didn't think much of their son's behavior. Coy took his sister's pink blanket, and shunned the car they gave him for Christmas.
Then, Coy told them he only wanted to wear girls' clothes. At school, he became upset when his teacher insisted he line up with the boys. All the while, he was becoming depressed and withdrawn, telling his parents at one point he wanted to get "fixed" by doctors.
When the Mathises learned he had gender identity disorder - a condition in which someone identifies as the opposite gender - they decided to help Coy live as a girl. And suddenly, she came out of her shell.
"We could force her to be somebody she wasn't, but it would end up being more damaging to her emotionally and to us because we would lose the relationship with her," Kathryn Mathis said. "She was discussing things like surgery and things like that before and she's not now, so obviously we've done something positive."
Now, her family is locked in a legal battle with the school district in Fountain, a town 82 miles south of Denver, over where Coy, 6, should go to use the bathroom - the girls' or, as school officials suggest, one in the teachers' lounge or another in the nurse's office. Her parents say using anything other than the girls' bathroom could stigmatize her, and open her up to bullying.