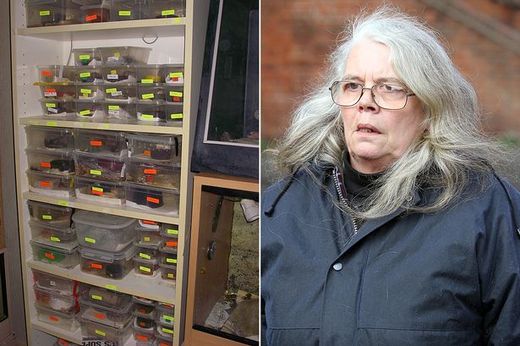 A woman crammed her house with 140 snakes including pythons and boas and kept them squashed in old sweet tubs and plastic bins, a court has heard.
Pauline Wallace, 64, had the vast number of reptiles housed in an upstairs bedroom, living room and garage.
RSPCA inspectors found 20 lying dead in a fridge freezer next to a dead cat because she couldn't bear to bury them.
It is not believed all were part of the criminal case against her.
The rest of her collection was kept in old sweet tubs, plastic bins and vivariums that were stacked from floor to ceiling.
Wallace had denied a raft of animal cruelty charges but today changed her plea before she was due to stand trial.