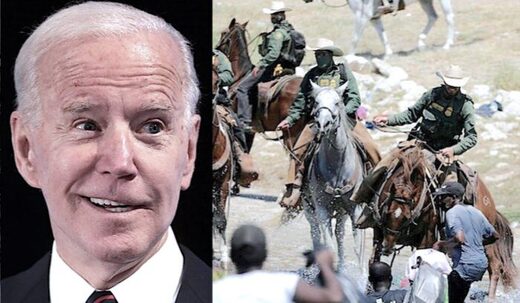 On Thursday, the photographer behind the images of Border Patrol agents on horseback set the record straight on what exactly those viral photos depict.
The photos, which were taken on Sunday, were mistakenly said to have depicted the agents on horseback with whips in their hands, causing outrage.
Photographer Paul Ratje, speaking with
KTSM
, said that he and his colleagues taking photos that day never saw any of the agents whipping the Haitian migrants they were moving.
"Some of the Haitian men started running, trying to go around the horses," Ratje said.
Ratje, who is a photographer based in Las Cruces, New Mexico, said he took the photographs from the Mexico side.