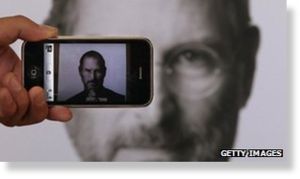 The FBI files of Steve Jobs have been released, showing a man who commanded respect as an innovator but was questioned on his honesty and morality.
The file was prepared on the Apple founder as he was considered for a presidential appointment in 1991 during George H W Bush's time in office.
Documents also revealed that Jobs had been the victim of an extortive bomb threat in 1985.
Jobs' files note, too, his conversion to Buddhism and admissions of drug use.
The documents
were made public on Thursday through freedom of information laws, and posted to the FBI's website.