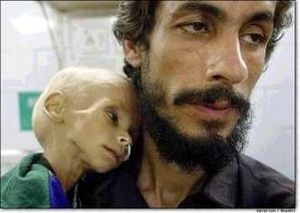 An Afghan activist reveals the US is still using horrific depleted uranium weapons in Afghanistan, creating graveyards of people who die of cancer and other unusual diseases, Press TV reports.
"These weapons are still used. In fact, a US aircraft called A-10 warthog, normally, even if it doesn't use a uranium projectile in the machine gun, every third projectile is a uranium projectile and that's the working horse of the US army in Afghanistan. They use it left and right," Dr. Mohammad Daud Miraki said in an interview with Press TV.
"Apache helicopters and Bradley vehicles also utilize these projectiles in these weapons," he added.
The activist also noted that
62.7 percent of the population
of Afghanistan has been targeted by the dangerous radioactive ammunitions.