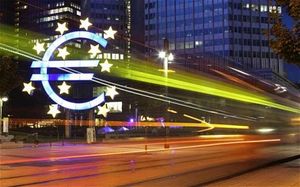 The Great Reprieve is exhausted. The world has used up the three years' grace gained by extreme stimulus after the debt bubble burst in 2008.
This time we face the risk of double-dip recession without shock absorbers. Interest rates are already at or near zero in much of the OECD club. Fiscal deficits are stretched to the limits of safety.
Far from loosening, the US is on track to tighten by 2pc of GDP next year, and Europe by 1pc to 2pc, into the slowdown.
China has already pushed credit to 200pc of GDP. It cannot repeat the trick.
The Anglo-Saxons can print more money, but the gains in asset prices for the rich are offset by losses from fuel and food inflation for the poor. This is a destructive trade-off.