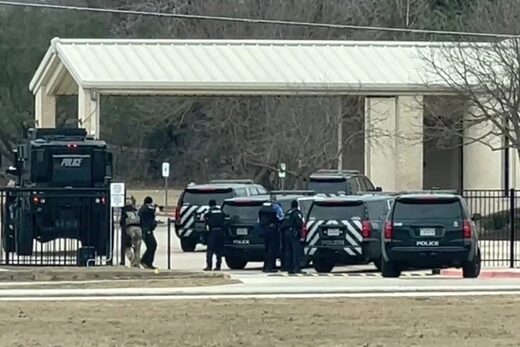 Hostages at a Texas synagogue were safely rescued, and the hostage-taker was dead Saturday night, after holding a rabbi and his congregants for nearly half a day with demands that US authorities release a convicted terrorist known as "Lady al-Qaeda."
"Prayers answered," Texas Gov. Greg Abbot
tweeted at 9:30 p.m. to deliver the fortunate update
, minutes after an elite FBI hostage rescue team that was flown in from Virginia entered the Congregation Beth Israel in Colleyville, FBI Special Agent Matt DeSarno said in a press conference.
It was unclear how the unidentified suspect — who claimed to have a bomb — died, but flashbangs and gunshots were heard as the SWAT team stormed the house of worship, more than 10 hours after the suspect took control of the house of worship.