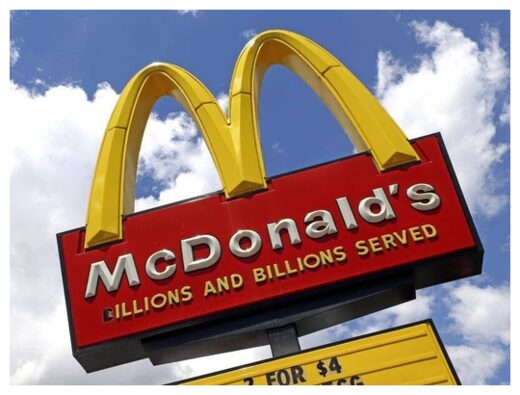 Fast food has always had one thing going for it - cheapness. A lot of food for not much money. It is why fast food is popular, especially with people who haven't got much money.
McDonald's food, for instance, certainly isn't
good
food.
Now it's also
expensive
food
- as anyone who has meandered through the drive-thru recently already knows.
A Big Mac - which is mostly bread, some stale lettuce, thousand island dressing and two meager "beef" patties - costs
$4
. Plus tax. A quarter-pounder costs about the same. Two dollars more buys you
one
large order of french fries. Add two medium sodas and this marginal meal for two costs almost $15.
Which isn't cheap given the food - both quality and quantity.
A meal for
four
on the same basis and there goes $40 if everyone gets their own french fries. For
McDonald's
.
If fast food is the food of the poor, the poor are in trouble - nutritionally and financially.
Today's $4 Big Mac sold for $2.39 in 2000, which even adjusted for inflation is "only" $3.41 in today's money. Put another way, the clown has jacked up the real cost of the Big Mac by about 60 cents since 2000.
Vito the loan shark would be ashamed.