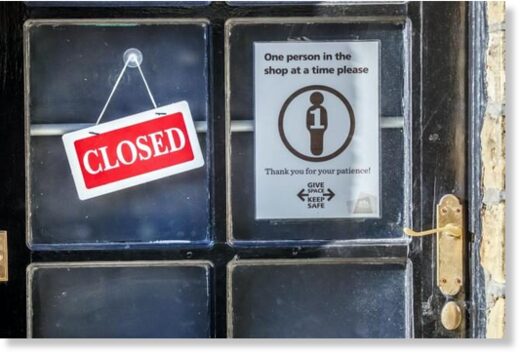 A record number of shops closed during the first half of 2020 due to the coronavirus lockdown, new figures show.
A total of 11,000 chain operator outlets shut between January and August this year, according to research from the Local Data Company and accountancy firm PwC.
Around 5,000 shops opened, leaving a net decline of 6,001 stores, almost double the drop during the same period last year.
Lisa Hooker, consumer markets leader at PwC, said: "We know that the pandemic will continue to impact the way we work, rest and play; however, in terms of how we shop, this isn't new.