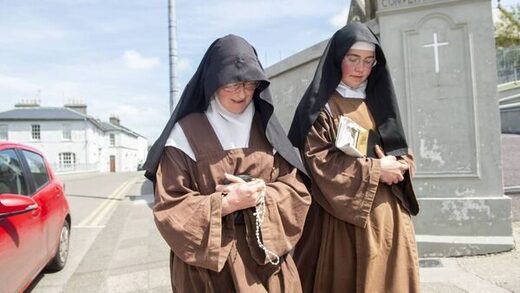 A pair of nuns who have so far raised over €77,000 in crowdfunding after being ordered to leave a site in West Cork broke Covid guidelines to attend an exorcism of the Dáil before Christmas.
Mother Irene Gibson, of a group called the Carmelite Sisters of the Holy Face of Jesus, has been ordered to leave the compound at Corran South near the village of Leap in West Cork by next June.
That followed a 2019 conviction for breaching planning regulations in relation to the premises which she set up as a religious retreat in 2016.