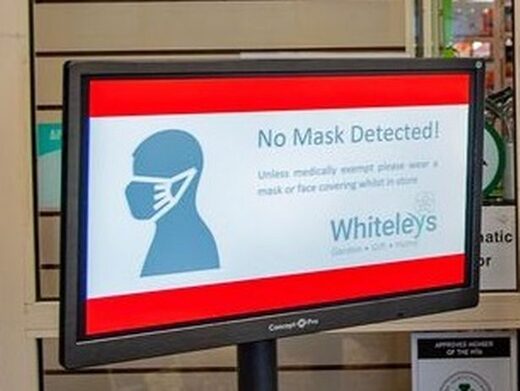 A new CCTV security system that can tell if shoppers are wearing a face mask - and refuse entry to those who aren't - is now being installed at a number of stores across the UK.
The technology is being fitted by shops to ban awkward customers who refuse to wear a face covering during the
coronavirus pandemic
.
BirminghamLive discovered that
as many as HALF of people visiting one branch of Morrisons
were not bothering to wear a face covering after the city first went into
lockdown
.

Comment: Evidently the number of people that do not believe the lies of the government and are not willing to obey the illogical orders is rising. If this were really the Black Death there would be no need to force people to protect themselves.