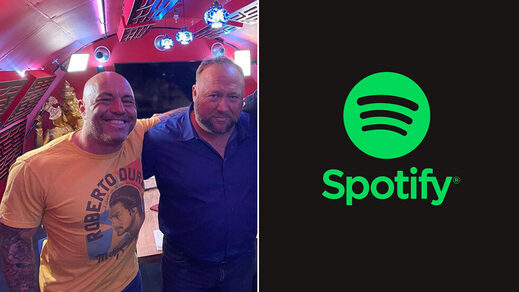 Top podcaster Joe Rogan surprised his audience by having right-wing controversialist Alex Jones back as a guest on his show, prompting outcry online as outraged subscribers said they would cancel their Spotify subscriptions.
Rogan's Tuesday show turned out to be even more polarizing than usual - and somewhat unexpected given that the podcast's fans noticed in recent months that some episodes featuring conservative guests curiously never made it onto Spotify, where Rogan has an exclusive deal. Jones himself was previously banned on the platform in 2018, with Spotify citing
"hate content"
as the reason.
His reappearance on the show seems to have cleared up suspicions that Rogan had succumbed to editorial scrutiny following the missing episodes and his recent retraction after pushing debunked claims that left-wing activists had started wildfires in Oregon.