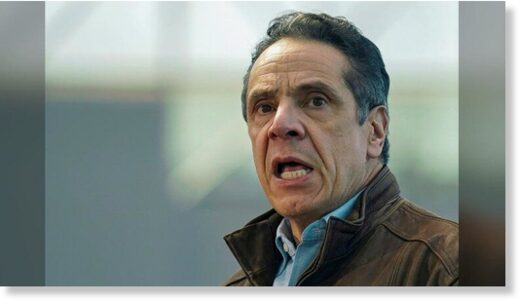 Republicans in the state Assembly have drafted a resolution to start impeachment proceedings against Gov. Andrew Cuomo in the wake of
mounting allegations
of inappropriate behavior with younger women and the controversy over nursing home deaths from COVID-19.
The resolution will be introduced before the end of the day Monday, a spokesman for Assembly Minority Leader Will Barclay (R-Syracuse) said.
At an earlier press conference, Barclay said, "We're going to introduce this resolution because we believe the time has come."
"There's been one bombshell after another," Barclay said. "I don't think I've used the term bombshell, especially this weekend, anytime more in my life."