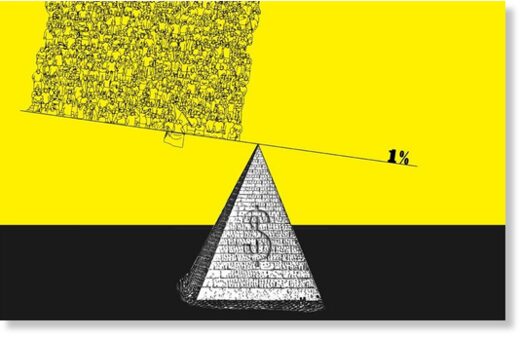 Perhaps we need an honest national dialog about declining expectations, rising inequality, social depression and the failure of the status quo.
Even as the chirpy happy-talk of a
return to normal
floods the airwaves, what nobody dares acknowledge is that
"normal" for a rising number of Americans is the social depression of downward mobility and social defeat.
Downward mobility is not a new trend -- it's simply accelerating.
As this RAND Corporation report documents, (
Trends in Income From 1975 to 2018
) $50 trillion in earnings has been transferred to the Financial Aristocracy from the bottom 90% of American households over the past 45 years.
Time
magazine's article on the report is remarkably direct:
The Top 1% of Americans Have Taken $50 Trillion From the Bottom 90% -- And That's Made the U.S. Less Secure
.