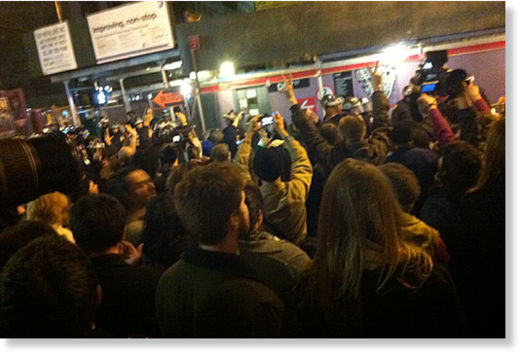 New York City police began raiding the Occupy Wall Street encampment in Lower Manhattan's Zuccotti Park early Tuesday.
Mayor Michael R. Bloomberg's office ordered the protesters out of the park but said they would be able to return, the Associated Press reported.
The Occupy group's website carried the headline "NYPD is raiding Liberty Square," the former name of the park, while video streaming on the site showed police encountering demonstrators.