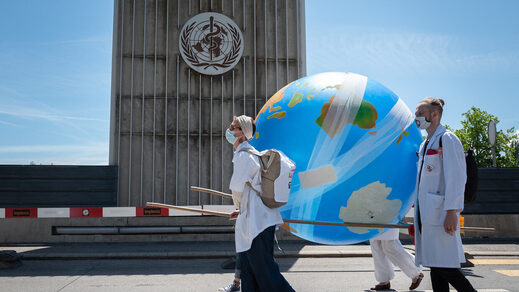 Would you go to a geologist for a cancer diagnosis? Of course not. So why should we listen to 200 medical journal editors pontificating about the climate emergency? Their intervention in the debate is unwelcome and unnecessary.
When 200 medical journal editors publish an apocalyptic and misleading joint
editorial
about the dangers of temperature rises, which the
Wall Street Journal
's editorial team correctly
noted
"could have been ghost written by Greta Thunberg,"
it reveals that the politicization of expertise we have seen during the Covid pandemic is now limitless.
The intervention by the medical journal editors in the climate debate and its impact on public health ought to be welcomed. We certainly need a broader discussion. But when such an intervention is more about politics than medical science, in the words of the stricken Apollo 13 crew, "Houston, we have a problem."