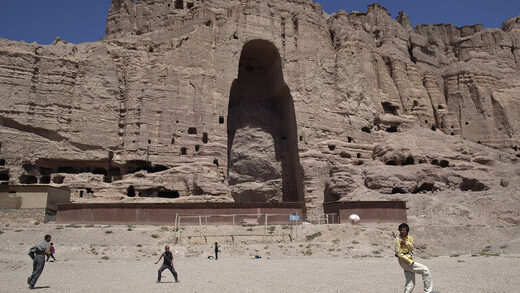 Fresh from their conquest of Afghanistan, the Taliban are welcoming intrepid tourists to the famous Bamiyan Buddha statues, ancient monuments that the militant group blew up two decades ago.
Hewn out of a rocky cliffside in central Afghanistan's Bamyan Valley around the sixth Century AD
, the Bamiyan Buddhas stood more than 150 feet tall for 1,400 years, until the Taliban blew them to pieces with high explosives in 2001,
shortly before the US invasion ended their brief reign over Afghanistan
.
Now the Taliban are back in charge, and have thrown open the site to the public. According to an NBC News
report
this week, curious tourists can hand over the equivalent of $5 to Taliban guards at a ticket booth,
and gaze at the empty holes where the Buddhas once stood
.