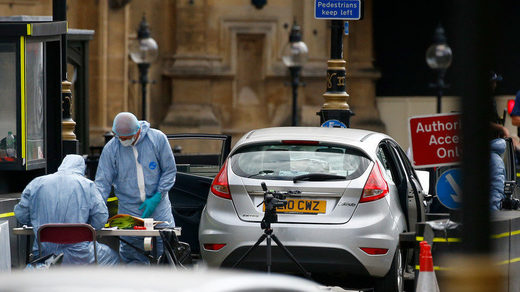 Questions remain over the Houses of Parliament attack in London, which left three people injured and a suspect in custody. As Britain remains on high alert for terrorism, here's what is known about Tuesday's incident so far.
The attack
At around 7:40am on Tuesday, a silver Ford Fiesta rammed into a number of pedestrians and cyclists before crashing into steel barriers outside the Houses of Parliament.
According to witnesses, the car was soon surrounded by armed police. Footage posted on social media showed the suspect being taken from the vehicle before being handcuffed.