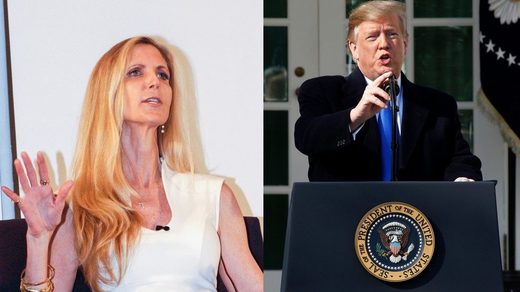 Conservative firebrand Ann Coulter has put a final nail into the coffin of her long-since-cooled political romance with Donald Trump, calling him an "idiot" and an "emergency" after he said that he "hardly" knows her.
Coulter, an early and once-fervent supporter of Donald Trump's presidency, has ramped up her criticism of the commander-in-chief in the weeks following the shutdown as it became clear that Trump would be unable to negotiate a border wall deal with House Democrats.
Coulter, along with another conservative host, Rush Limbaugh, was blamed by some in the liberal media for goading Trump into the shutdown in the first place. She has accused Trump of chickening out of the fight for his key campaign promise by agreeing to sign a spending bill that provided only $1.3 billion for a barrier along the US-Mexico border instead of the requested $5.7 billion,
calling
it a "Yellow New Deal."