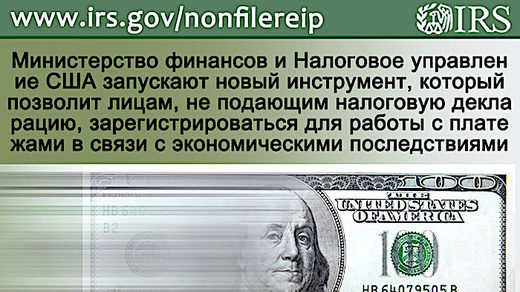 Russophobic liberals are in meltdown after the US's Internal Revenue Service (IRS) tweeted information about how to get the Economic Impact Payment in Russian,
just like it's done for all major world languages.
It seems the mere sight of Cyrillic is enough to send Russiagate true believers into a tailspin.
The innocuous tweet from the official IRS account, which was about a new tool to help people apply for the stimulus payment, unleashed an utterly dumbfounding stream of mind-meltingly stupid conspiracy theories.
Among the deranged replies were numerous xenophobic
questions
asking why the message was in Russian, jokes about US President Donald Trump
outsourcing
the IRS to Russian mobsters, and absurd
claims
that Russian President Vladimir Putin is running the US government
"through encrypted communications."