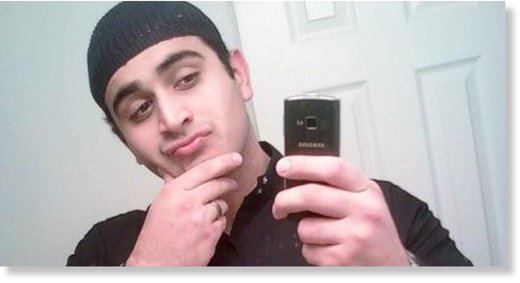 Orlando police have
released a transcript
of the 911 call where Pulse nightclub shooter Omar Mateen pledged allegiance to the Islamic State and said the attack was retribution for airstrikes against the terrorist group.
Comment:
Another source of the transcript may be found
here
. Now, according to the official transcript....
The first phone call comes at
2:35 a.m
., when the shooter says "
this is Mateen. I want to let you know I'm in Orlando and I did the shooting
."
He then refuses to say his full name, says that he killed 49 people and wounded 53 others in response to U.S. military presence in Iraq and Syria, and says that he should be called "soldier of god."
A crisis negotiator in later phone calls at 2:48 a.m. and 2:56 a.m. tried to get information about what weapons Mateen had and whether there was anyone else with him.