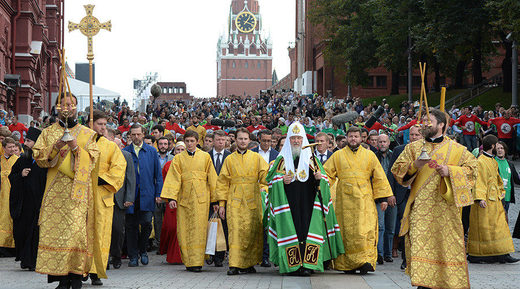 The number of Russians who describe themselves as atheists has fallen from 26 to 13 percent in just three years
, according to recent research. The share of those who back the Church's involvement in state politics has increased slightly.
The poll, conducted by the Russian independent research center Levada in late June, showed that
the majority of Russians (62 percent) describe their attitude to atheists as "good and respectful,"
with only 8 percent stating negative feelings towards this group. These figures remain virtually unchanged since 2014.
At the same time, the share of those who describe themselves as atheists fell sharply over this period - from 26 percent in 2014 to 13 percent today. Nine percent of participants in the poll said that they considered themselves "very religious" and 44 percent said they were "partly religious."