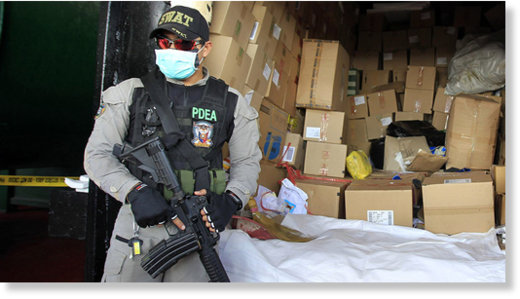 A five-year-old girl has become the latest victim of the Philippines' controversial "war on drugs." The campaign, which has left more than 1,900 people dead in just seven weeks, has been slammed by the UN and human rights groups.
Danica May was killed by a gunshot to the head as she sat down to eat lunch with her family on Tuesday in the city of Dagupan, located north of Manila, the
Inquirer
reported
.
It all began when the five-year-old's grandfather, Maximo Garcia, was told last week that he was on a list of alleged drug suspects that someone had passed to police.
His wife Gemma said she was shocked to hear the news, as he was a tricycle driver who had suffered a stroke and never been involved in drugs, the
Inquirer
newspaper reported.
When the village chief told Garcia to surrender to police, he followed orders rather than risk being shot. Garcia was questioned by authorities and eventually allowed to return to his home.