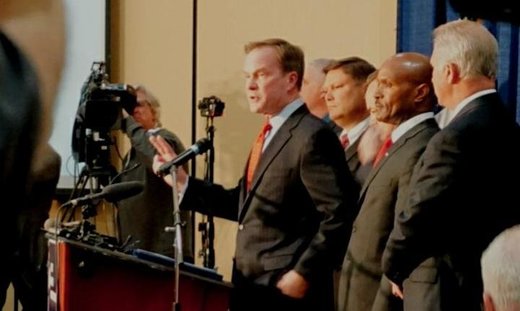 A 2008 email from a Michigan water quality official asked a technician in Fenton, Michigan, near Flint,
to falsify the results of a high lead sampling by testing more homes.
The
Guardian
reviewed the
email
and reported on it Wednesday. Adam Rosenthal of the Michigan Department of Environmental Quality (MDEQ) sent the email to the technician and copied Mike Prysby, the engineer in MDEQ's Office of Drinking Water and Municipal Assistance who was just indicted on criminal charges for his role in the Flint water crisis.
Samples collected from five of the nearly 45 homes in the Chateaux Du Lac Condominiums, in the small town of Fenton, which runs its own private water system, were sent to the MDEQ and showed high levels of lead. One of the homes tested at 115 parts per billion (ppb)—almost ten times higher than the US Environmental Protection Agency's (EPA) "action level" of 15 ppb. Rosenthal wrote in his September 16, 2008 email,
"I just saw the results—115 ppb for lead is a bit high. Since this is an annual round of monitoring, which ends 9/30/08, there is still time to collect more samples and possibly bump this one out."
Dr. Marc Edwards, the Virginia Tech University engineering professor who exposed the high lead levels in Flint when he conducted his own sampling, told the
Guardian
, "Oh my gosh, I've never heard [it] more black and white. In the Flint emails, if you recall, it was a little bit implied ... this is like telling the strategy, which is:
'You failed, but if you go out and get a whole bunch more samples that are low, then you can game it lower.
'
"It just shows that this culture of corruption and unethical, uncaring behavior predated Flint by at least six years."