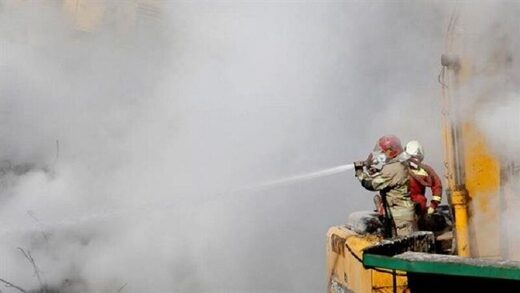 The fires in Saudi Arabia and the UAE came just a day after a catastrophic explosion rocked the Lebanese capital of Beirut, killing at least 137 people and wounding at least 5,000 more.
A huge fire has erupted at a fodder market in eastern Saudi Arabia causing material damage, but no casualties, local media say.
The raging fire broke out in the market's parking area in Hafr Al Batin city in the Eastern Province on Wednesday, gutting at least 20 trucks loaded with fodder, Al Youm daily reported.
Firefighters successfully prevented the massive fire from spreading to other parked trucks and finally managed to contain the blaze, the cause of which is still under investigation.
On Thursday, local media reported that the fire had left no casualties.