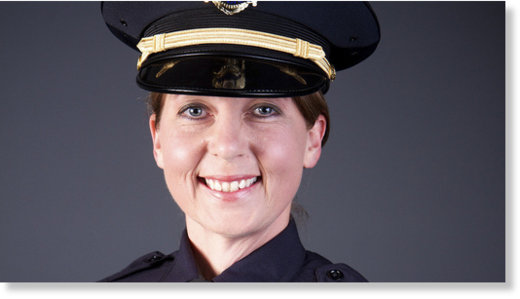 Tulsa police officer Betty Shelby, who was charged with first-degree manslaughter in the shooting death of Terence Crutcher, has been released on a $50,000 bond.
Officer Shelby was booked at the Tulsa County Jail on Friday morning and was released about 20 minutes later, ABC news reported.
On September 16, she shot dead Terence Crutcher, an unarmed black man. The shooting was caught on video. Shelby acted
"unreasonably by escalating the situation from a confrontation"
with Crutcher, according to an affidavit by an investigator with the Tulsa County District Attorney's Office.
Crutcher was wearing baggy clothes but Shelby
"was not able to see any weapons or bulges indicating a weapon was present,"
according to the affidavit.