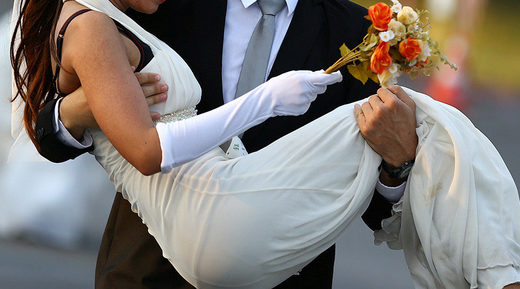 If implemented, the new legislation might help eradicate the bride abduction "tradition" which still exists in some regions of Russia.
On Wednesday,
the parliament of Russia's Republic of Ingushetia submitted a draft bill to the State Duma, suggesting a three-year imprisonment penalty for kidnapping women and forcing them into marriage.
Russia's Criminal Code includes an article regarding human abduction, which carries a prison sentence of up to fifteen years, depending the consequences and if it was committed by more than one man. The article, however, states that if the abductor releases the abductee voluntarily, and there were not any other offences committed, no criminal charges would be pressed.