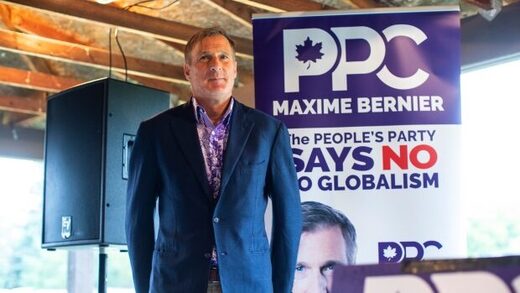 As the federal election campaign heads into its last lap, the People's Party of Canada, led by Maxime Bernier, has been moving up in the polls. According to the latest Nanos numbers, PPC support
has more than doubled during the campaign and sits at 5.0 per cent
, while Bernier's
support
for preferred prime minister is at 5.5 per cent.
Yet,
Bernier was not invited to any of the three leaders debates.
By contrast, Green Party leader Annamie Paul was invited to the two official debates on September 8 and 9. As a technical matter, given the criteria set by the Leaders Debate Commission, the Greens qualified while the PPC did not. It is worth noting that the Greens sit at 4.2 per cent in the Nanos poll, with Paul polling lowest among all of the major party leaders at 1.7 per cent as preferred prime minister.