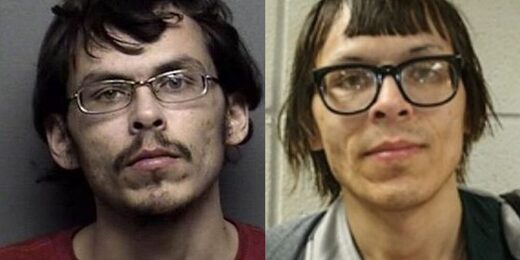 A transgender-identifying person who was born male has been featured in multiple articles complaining about the hardships faced by trans-identifying inmates in American prisons.
The issue with those articles is that none of them mention that he was convicted for sexually abusing a 14-year-old girl, and that none of the prison staff support his claims.
As detailed by
4w
, Rayne Bennett, who was convicted in 2016 of sexually abusing a child, was placed on a sex offender registry for 25 years.
KSN
reported
that Bennett, who was born Jacob Lawrence Pina, held the victim against her will and raped her.
Bennett started claiming transgender identity and adopted the name "Rayne Aloysius Constantine Rose Bennett" while awaiting trial. When he was later sentenced, he was placed in a men's prison.
Immediately thereafter, Bennett sought out a mental health professional for a gender dysphoria diagnosis to secure transfer to a women's prison but his efforts were ultimately rejected by prison staff who did not believe his claim of being transgender.