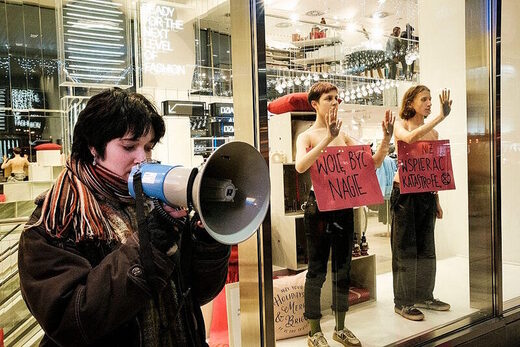 As a member of Extinction Rebellion, writes Zion Lights, I watched people brainwashed into pulling outrageous stunts in the name of 'saving the planet.'
Maybe you saw Van Gogh's
Sunflowers
smeared with two cans of tomato soup. Or the 20-year-old man who set fire to his arm at a tennis tournament, wearing a t-shirt emblazoned with the words "End UK Private Jets." Or the traffic on London's M25 highway blocked by protesters for days. One 24-year-old girl, Louise, climbed atop a crane on the highway. "I'm here because I don't have a future," she exclaimed between sobs.
All these stories feature young members of a movement that claims to fight climate change by demanding their governments stop using and producing fossil fuels immediately.
Their methods seem unorthodox, and you're probably wondering how defacing artwork or
gluing
your hand to the floor of a Volkswagen showroom reduces carbon emissions. I don't blame you.
The difference between me and you is I used to be one of them.