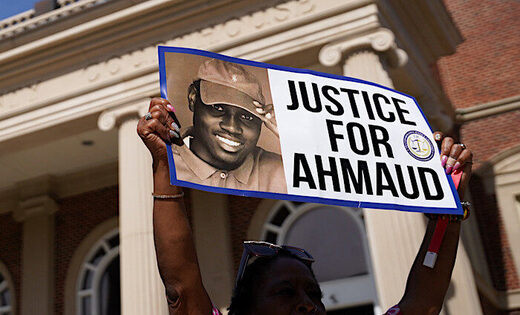 Those seeking to divide America over skin color have just been dealt two massive blows against their race hustling narrative.
Justice does exist for people of color in the United States.
If you were to only look at mainstream media coverage, you may be under the impression that the United States of America is a place where justice for someone is the sole preserve of the Caucasian male. You may believe that African American men cannot defend themselves and avoid jail time, and that white men who run down and kill black men are never held accountable.
One would hope that the barefaced silliness of these narratives is self-evident, but apparently not.
Many race hustlers were quietly pleased
(though they would never admit it) in the wake of Kyle Rittenhouse's acquittal, as they believe it reinforces their narrative that America is innately and inherently racist.
But they ignored the facts of that case,
just as they will have to quickly come up with new ways to explain the racist nature of American justice following the conclusion of two other cases. Specifically those of
Ahmaud Arbery's murder
and
Kenneth Walker,
who shot a police officer in self-defense.