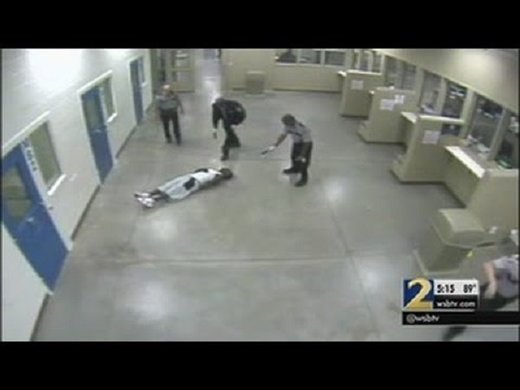 Carlos Seals was harming no one and being entirely compliant when Richmond County deputies deployed a taser into his back causing him to fall backward and hit his head. Seals was severely injured during the fall and was forced top pay for his own medical treatment after deputies lied and said he deserved it.
According to the initial police report, deputies claimed Seals was being combative and would not comply. While Seals admitted to using profanity, the video shows he was not at all combative.
According to the police report, one of the deputies deployed his stun gun, but it didn't connect. It goes on to say that Seals is still combative so the deputy writes he reached for his stun gun and it connected. However, this was simply not true.
This attack happened on Aug. 30, 2015, and Seals has yet to receive a single penny for his more than $20,000 in medical expenses.