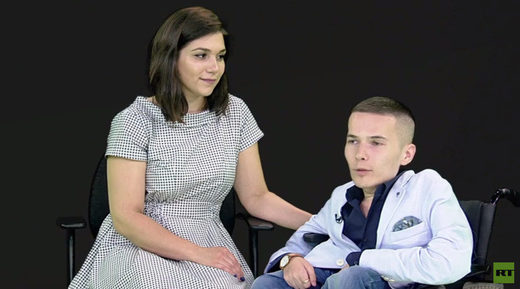 A disabled man who spent almost three weeks behind bars told RT about his time in jail, how his family reacted to his freedom, and how he managed to run a night club from a wheelchair.
Anton Mamayev, 28, was put in detention on June 30 for alleged armed assault and sentenced to 4.5 years. However, the man has a rare disease with major muscular atrophy as a constant condition. He can't eat or move on his own, so a few days ago, due to the efforts of lawyers and human rights activists, Mamayev was freed.
RT was among the first media to speak with the released man.