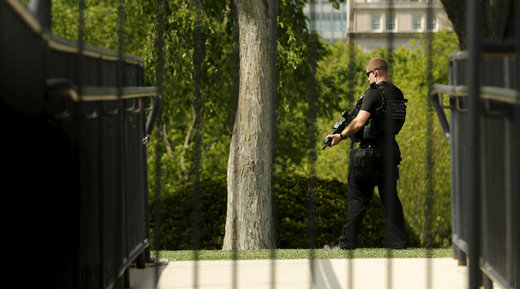 The executive mansion has been locked down for the second time in less than 24 hours. The lockdown is due to an unknown situation, according to reporters in the press briefing room.
The president is believed to be inside the White House.
A Secret Service agent told RT that it "might be an hour" before the lockdown is lifted.
The lockdown was prompted by a package containing papers and a phone that was thrown over the fence, CNN reported.
The Secret Service, which protects the president and the White House, is still checking for any possible threats in the area.