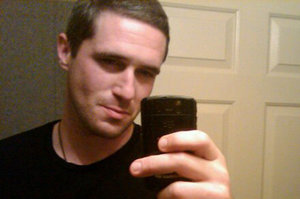 He believed the truth was out there.
The UFO expert whose death has sparked out-of-this world conspiracy theories was about to "expose" a cabal of politicians and celebrities practicing black magic, his fiancee claimed.
Max Spiers, a 39-year-old father of two
found dead on a couch
in Poland over the summer with "black liquid" oozing from his mouth — reminiscent of the "black oil" that alien beings used to inhabit human hosts in the TV series "The X-Files" — spent his final months researching the dark arts.
"He was going to expose black magic. He was going to expose some of the stuff he was working on involving political leaders and celebrities," his gal pal, 31-year-old Sarah Adams,
told Yahoo.
Adams said she spoke to Spiers about his fear of dying numerous times.