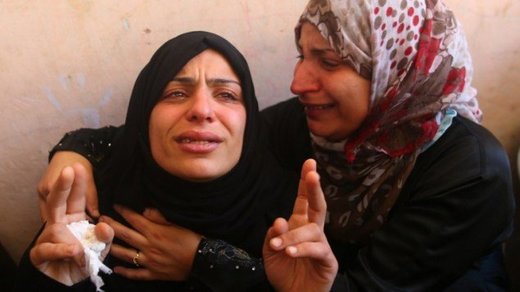 On May 7, 2016, fire broke out in the Abu al-Hindi home in Gaza's Shati (Beach) refugee camp. Started by a tipped candle, the flames grew quickly grew out of control.
Three children, Yusra, 3, Rahaf, 2, and Nasser, 6 months, perished in the burning house, and Muhannad, 8, was severely burned. Ali, 6, is the only survivor without physical injuries but lives with deep psychological trauma.
Neighbors attempted to rescue the children by breaking a hole through the wall, but by the time they could reach the children, it was too late.
The fire is a direct result of severe electricity shortages due to the ongoing and tightening Israeli/Egyptian since and repeated Israeli military assaults.
In April, Gaza's sole power plant ran out of fuel. Prior to that, the power plant was working at partial capacity due to repeated Israeli military attacks since 2006. This has only been exacerbated by political infighting between the Palestinian Authority and Hamas.
Since the beginning of 2016, the Palestinian Authority, which is dominated by Fatah, has gradually lifted fuel tax exemptions to Gaza's power plant and
imposed
a 'blue tax', rendering the power plant unable to purchase fuel and further forcing Gaza's residents to rely on candlelight.
Deadly candle fires have
occurred
repeatedly
since Israel imposed the siege in 2006. Since 2010, 29 Palestinians, mostly children, have
died in home fires
.