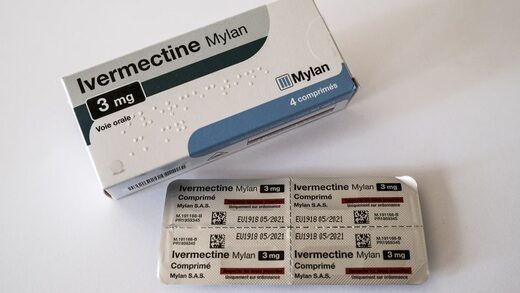 The National Institutes of Health provided a
non-recommendation
for the use of ivermectin in COVID-19, stating that there was:
"insufficient evidence ... to recommend either for or against the use of ivermectin for the treatment of COVID-19."
The process for reaching that non-recommendation, however, is opaque. The Panel members responsible for therapy recommendations are disclosed and also that:
"... working groups propose updates to the Guidelines based on the latest published research findings and evolving clinical information."
However,
NIH has gone to extreme efforts to avoid stating whether a vote was held to endorse the ivermectin non-recommendation
. This includes fighting a Freedom of Information Act request in
federal court
. A deceptive non-vote would constitute an atrocity. NIH has also been secretive about the composition of the working group that proposed the ivermectin non-recommendation. The names of those individuals were redacted by the NIH from a
document
obtained through a Freedom of Information Act request for the agenda of a meeting considering ivermectin.