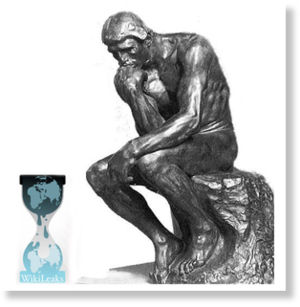 While the revelations in the Wiki-leaks documents about the true nature of the US government and its imperial attitude towards other nations are welcome, I find myself in the strange position of having to agree with Hillary Clinton, David Cameron et al that the leaks won't affect anyone's relations with anyone.
Our leaders are an inherently hypocritical bunch and over the past 10 years, even the most uninformed have come to understand that our leaders have a definite tendency to say one thing and do another. Who doubts that such hardened politicians fully understand that lying to each other is par for the course in the sordid game of modern global governance? As such, why should the public be overly surprised to see confirmation of this in the Wiki-leaks documents? Entertained and even intrigued, but surprised?
I am not saying that there is no value in certain aspects of the documents themselves to the extent that they provide a chance to disseminate government corruption and mendacity to a wide audience, but titillating details such as Gadaffi's buxom 'nurse' is nothing new and, much more importantly, such details are by no means the main focus of the documents themselves.