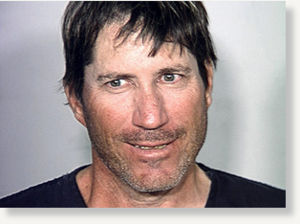 It was a "Match" made in hell.
A man was so angry at the woman he'd met on an online dating service for breaking up with him, he brutally stabbed and beat her outside her Las Vegas home, police said.
Wade Mitchell Ridley was charged Tuesday after allegedly confessing to trying to kill Mary Kay Beckman last month.
The 53-year-old told police he "wanted to kill her," according to a police report obtained by ABC 13 Action News in Las Vegas. "He wanted her to pay for how she mistreated him."
The 49-year-old woman's daughter told police her mother and Ridley had only been together for only a short time before she ended the "patchy" relationship. The two met via Match.com, an online dating service.