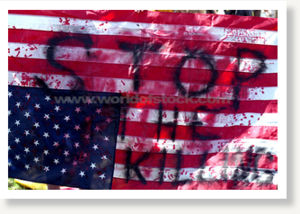 America: "The beautiful" or "The mother-in-law with the booming voice"?
What does the assassination of Osama Bin Laden have in common with Guantanamo Bay?
They're both intended to send a message that the United States has sunk deeper into savagery and abandoned any commitment to conventional norms of behavior. That's the message, and we hear it "loud and clear".