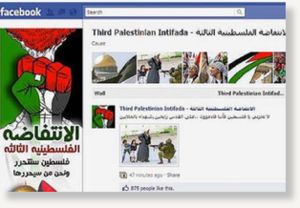 US-based social networking website Facebook has obliterated a page that advocated a 'third Intifada (uprising)' in reaction to Israel's persisting measures to trample on the rights of the Palestinian people.
The Tuesday move came after 350,000 people endorsed the campaign by 'liking' the page and many of its entries received thousands of comments, reported Ynetnews, the website for the Israeli daily
Yedioth Ahronoth
.
The move came after Israel's Minister of Diplomacy and Diaspora Affairs Yuli Edelstein addressed Facebook's creator Mark Zuckerberg in a letter, pleading with him to remove the page.
The Facebook campaign had stated that "Palestine will be freed and we will free it," advocating the uprising against Tel Aviv's occupation of the Palestinian lands and its continued suppression of the Palestinian population.