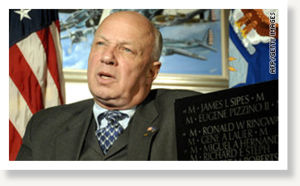 John P. Wheeler III, a former Pentagon official and the first chairman of the Vietnam Veterans Memorial Fund, "died as a result of blunt force trauma after being assaulted," the Delaware medical examiner's office said Friday.
A toxicology analysis also was done during the autopsy, but the results were not released.
Police are still trying to determine who committed the crime.